LNA conference (2021)
XIII International Conference of the Lithuanian Neuroscience Association
CONSCIOUSNESS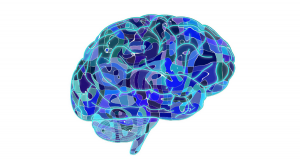 Date: 26 November 2021
Place: Virtual Conference on MS Teams platform
Time zone: UTC/GMT +2:00 hours 
The prerecorded presentations and posters will be available for viewing for 2 weeks after the conference at the Conference Teams platform. 
Winners of Best Posters
The best poster in Life Sciences Category and special prize from Linea Libera – Katryna Pampuscenko, Ramune Morkuniene and Vilmante Borutaite from Neuroscience Institute, Lithuanian University of Health Sciences for poster "TLR4 Receptors and Caspase-1 Mediate Extracellular Tau-Induced Neurotoxicity in Neuronal-Glial Co-Cultures"
Best poster: 1st place – Urte Jasinskyte, Inga Griškova-Bulanova and Robertas Guzulaitis from Life Sciences Centre, Vilnius University for poster "Auditory Steady-State Responses do not Depend on Sex Hormones"
Best poster: 2nd place – Akshay Kumar Vijaya,  Simonas Kuras, Ieva Rinkunaite, Egidijus Simoliunas, Jonas Mingaila, Daiva Baltriukiene and Aurelijus Burokas from Department of Biological Models, Institute of Biochemistry, Life Sciences Center ,Vilnius University, for poster "Impact of Diet on Microglia Functions in Ageing Animals"
Best poster: 3rd place – Erik Ilkevic Jolvita Briazkalaite, Rimante Gaizauskaite, Ingrida Zelionkaite and Ramune Griksiene from Department of Neurobiology and Biophysics, Institute of Biosciences, Vilnius University, for poster "3D Mental Rotation and Eye Tracking: Relationship Between Parameters of Eye Movements and Task Performance"
Invoices
Members of LNA can attend the conference free of charge. Please make sure you have paid your membership fee in full.
Non-members of LNA have to pay for the conference prior the registration. 
Applicants will get requested invoices by email within 5 working days after the conference. If you have not received one, please contact ramune.griksiene@gf.vu.lt.
Certificates
All registered participants will get a Certificate of Attendance.
 If you have not received one within 5 working days after the conference, please contact the Organisers at lna.conference11@gmail.com.
Contacts